The electrochemical separation technology group of the Qinghai Institute of Salt Lakes, Chinese Academy of Sciences, has been committed to the development and application of clean
chromate
technology for decades. In view of the problems of low resource utilization and large emission of
chromium-containing

residues

in the traditional chromium salt production process,

a green and convenient synthesis process for Na2CrO4 was developed by electrochemical
oxidation of high carbon ferrochromium in sodium hydroxide aqueous solution at room temperature and atmosphere pressure.
The effective separation of chromium and iron elements was realized and the solution of chromium salt was obtained. The research was published in the

Journal of Hazardous Materials

(A concise and mild green synthetic route of sodium chromate through ferrochrome electrochemical oxidation and in-situ purification, Journal of Hazardous Materials 2020, 387, 121699.). This study
suggests a novel green way for chromate chemical production industry.
In addition, this research won the award project of 2021 National Disruptive Technology Innovation Competition, which is the only scientific and technological achievement in Qinghai Province that won this honor.
Though the content of the impurities in
high carbon ferrochromium is greatly reduced compared with chromite, some trace impurities such as Si and V still enter into the

chromium salt products

in the form of soluble salts. To ensure the purity and quality of chromates it is necessary to remove
impurities from hexavalent chromium system without secondary pollution.
At present,the process of neutralization aluminum removal and calcification vanadium removal is widely used in typical chromate production process. However, the gradual separation method of Al (III) and V (V) removal produces large amounts of Cr (VI) containing Al(OH)3 and Ca(VO3)2 residue, which would seriously affect the cleanliness of the new process. Thus, from the perspective of the requirements of environmental protection and resource recovery, an in-situ purification method was proposed to prepare chromium(
III
) compound adsorbent
via hydrothermal partial reduction of Na
2
Cr
2
O
7
multiplex solutions
to synergistic remove Si (IV) and V (V).
The results show that
in the in-situ hydrothermal process of pH 7, 160 ℃ for 8 h, the Si (IV) and V (V) removal rates of the actual chromate production Na2Cr2O7-Na2SiO3-NaVO3-H2O solution can reach 92.27% and 94.81%, respectively,
which is about 30% higher than the ex-situ removal efficiency under the same conditions. The

trivalent chromium adsorbent

was converted into

nanometer chromium trioxide with good microstructure and pigment properties

by simple desorption and calcination processes after adsorption, so as to realize the green and high-value conversion of chromium resources.
The research was published in the TOP journal of

Separation and Purification Technology

(
In-situ synthesis of CrOx(OH)3-2x for synchronous adsorption of Si and V from high concentration Cr (VI) solution and converted to excellent Cr2O3 pigment

. Separation and Purification Technology 2023, 309, 122973). Dr. Li Xinqian is the first author of this paper, and Li Bo and Feng Haitao are the co-corresponding authors. This work was supported by the

Natural Science Foundation in Qinghai Province (2019-ZJ-940Q) and Major Science and Technology Project in Qinghai Province (No: 2016-GX-A10)

.
Link address for full text: https://doi.org/10.1016/j.jhazmat.2019.121699
https://doi.org/10.1016/j.seppur.2022.122973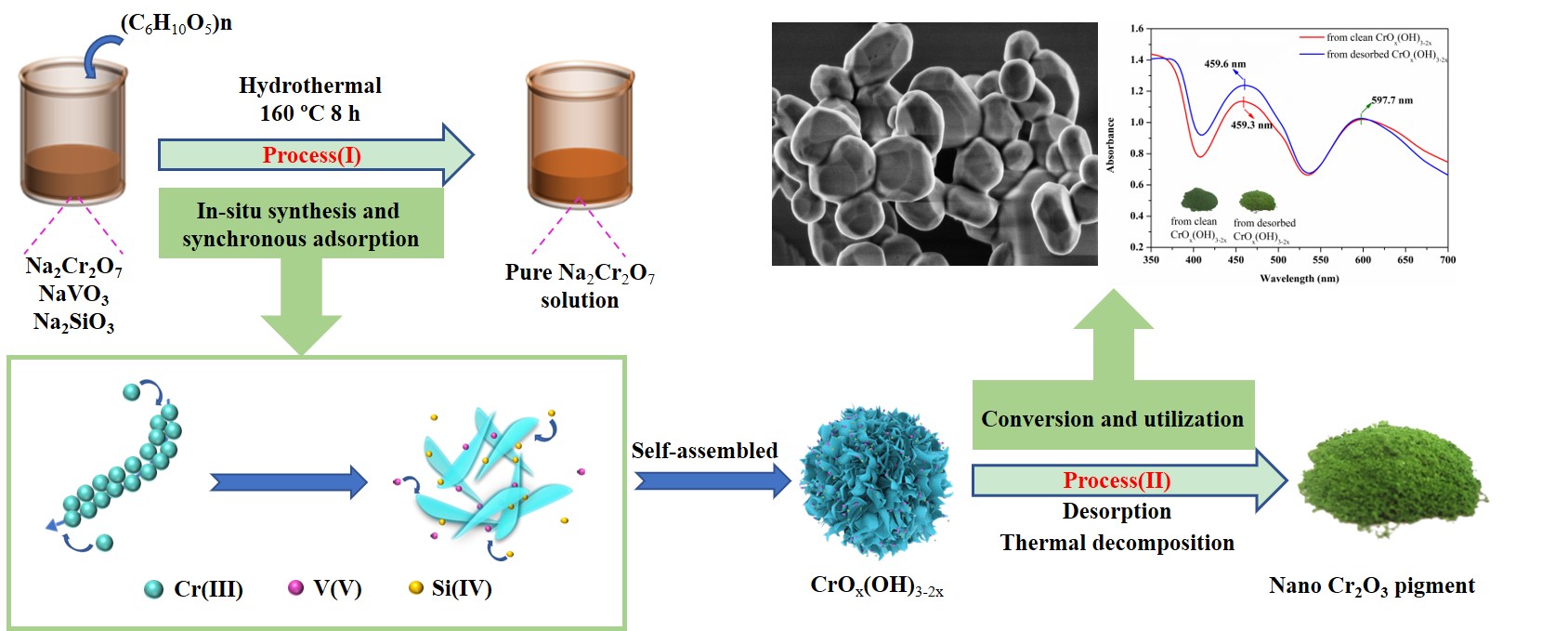 Figure 1 Schematic diagram of in-situ adsorption of Si and V impurities in hexavalent chromium solution by trivalent chromium adsorbent and their transformation process
Figure 2 Certificate of Winning Projects in 2021 National Disruptive Technology Innovation Competition