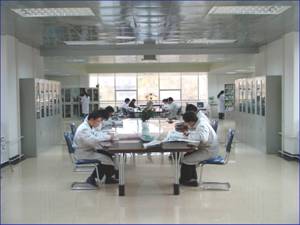 Salt Lake Resources and Environment Information Center is an important public department in support of the research and management activities in ISL. It is mainly responsible for the collecting, processing, rearranging and recommending literature and information on salt lake resources and environment, comprehensive utilization of salt lake resources and other related fields, running J. Salt Lake Res., and exchanging related information with other institutions and the public. It endeavors to provide professional, efficient and personalized service to ISL scientists and the society as well.
The information center is organized into two subdivisions: an ISL library and an editorial office. The library was built in 1965, and moved into the new building in 2004. The library now has one stack room and one reading room, taking an area of about 700 square meters. The library has 100,000 books in stock. Also, it is maintaining 11 ISL-subscribed electronic literature databases, along with 80 electronic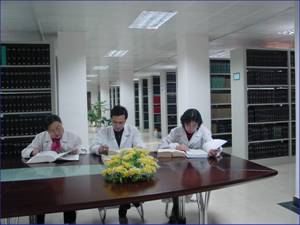 databases which are accessible though the National Scientific Digital Library (NSDL) service platform. These affluent resources enable the library to be a unique information base in salt lake and related fields. Currently, the library service is rendered by six professional personnel from the institute.
The editorial office is in charge of the editing and publication of the periodical J. Salt Lake Res. which was initiated in 1972. CAS Member Zhang Pengxi is the present editor-in-chief. The journal hosts a whole variety of innovative, practical and academically important research reports, communications, and reviews in salt lake and related fields, which reflects the state-of-the-art progress in the salt lake undertakings of China and the world. The journal attaches much importance to the integration of theoretical bases and practical applications, and promotes communication and cooperation in the international community of salt lake science and technology.
Contact Information:
Managing Director: Ge Fei
Tel: 0971-6301683
E-mail: gefei@isl.ac.cn