Qinghai Institute of Salt Lakes (ISL) of Chinese Academy of Sciences (CAS) is located in Xining, the capital of Qinghai Province. Xining City is located in the eastern part of the Qinghai-Tibet Plateau, surrounded by mountains and rivers. Xining City is known as the "Summer Capital of China" because there is no severe cold in winter and no hot summer in summer.
ISL was founded in March 1965. Under the leadership of academician Liu Dagang, a well-known chemist and academician Yuan Jianqi, a well-known geologist, a series of investigations and studies on the Qaidam Basin was initiated. ISL is still the only scientific research institution dedicated to salt lake research in China. In 1981 and 1997, ISL was approved by the Academic Degrees Committee of the State Council to grant master's and doctorate degrees. ISL has two doctorate degrees in inorganic chemistry and geochemistry. There are four master's degree majors in inorganic chemistry, analytical chemistry, geochemistry and chemical engineering, and three master's degree majors in chemical engineering, materials engineering, and geological engineering. In addition, there are two research station of the post-doctor in chemistry and geology major. After decades of development, ISL has formed a complete discipline system of salt lake geology, salt lake geochemistry, salt lake facies chemistry and solution chemistry, salt lake inorganic chemistry, salt lake analytical chemistry, salt lake materials chemistry, salt lake chemical industry, etc.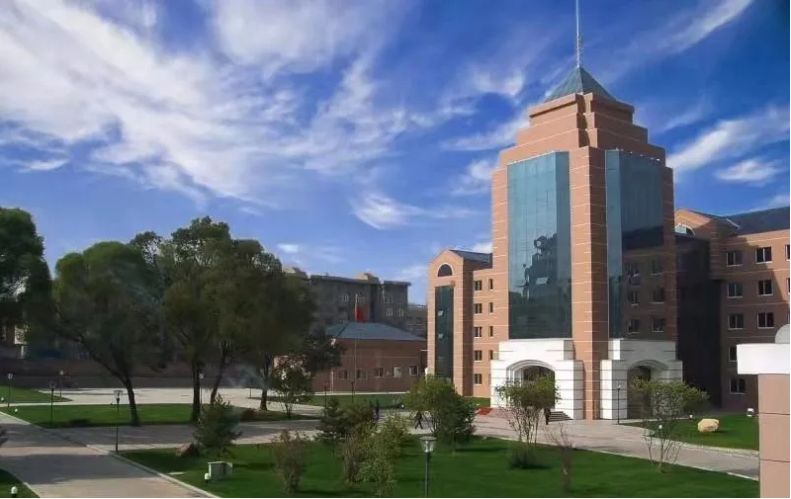 At present, ISL has the Key Laboratory of Comprehensive and Efficient Utilization of Salt Lake Resources of CAS, the Key Laboratory of Salt Lake Geology and Environment of Qinghai Province, the Key Laboratory of Salt Lake Resources Chemistry of Qinghai Province, the Salt Lake Resource Development Engineering Technology Research Center of Qinghai Province, and the Salt Lake Data Center. In addition, ISL has a pilot base for the comprehensive utilization of salt lake resources, the salt lake chemical analysis and testing center, the literature information and editorial department, etc. Moreover, ISL sponsors the domestic salt lake core academic journal "Salt Lake Research", which is the affiliated unit and chairman unit of the Qinghai Chemical Society.
ISL stands on the forefront of the world's salt lake science and technology, and faces the country's strategic demand for agricultural potassium fertilizers, and high-end products of important raw materials such as lithium, boron, and magnesium. Facing the development of regional economy in western my country, ISL mainly engage in research work on salt lake resources and chemistry, formation and evolution of salt lakes, as well as the foundation, application basis and technical research and development of salt lake resources comprehensive development and utilization. In 2002, ISL entered the knowledge innovation project of the Chinese Academy of Sciences. The major scientific and technological contributions achieved include: (1) basically completed the investigation and evaluation of China's salt lake resources; (2) laid the theoretical system of salt lake geology and salt lake chemistry in China; (3) made a foundation for the Qinghai-Tibet Railway to successfully cross the salt lake Contributions; (4) Laid the technical foundation of China's potash fertilizer industry; (5) Pioneered the scientific method and mature technology of extracting lithium from salt lake brine with high magnesium-to-lithium ratio; (6) Provided complete set of technologies for Chinese enterprises to develop potassium resources overseas for the first time .
Since its establishment, ISL has created a group of salt lake science and technology talents. Four scientists have been elected as academicians of the Chinese Academy of Sciences. There are currently 235 employees, including 27 professors, 59 associate professors and 190 professional technicians. At present, there are 2 postdoctoral fellows, 1 special expert, 4 visiting professors, 129 graduate students, including 45 doctoral students (including 1 international student) and 84 master students. A total of more than 300 various scientific research achievements have been made, including 50 national, provincial and ministerial awards, and two national natural science awards.
In recent years, the Qinghai Salt Lake Institute has exchanged and cooperated with universities, scientific research institutions and enterprises in the United States, Canada, Israel, Germany, New Zealand, Australia, Switzerland, Belgium, Russia, Japan, India, Iran, Mongolia and other countries, and achieved remarkable results.