The Second Tibetan Plateau Scientific Expedition and Research Program is a national-landmark scientific project. Qinghai Institute of Salt Lakes (ISL), CAS, undertook Task 8 Theme 5 "Salt Lake Resources" theme. Since the start of the project, ISL organized teams to carry out scientific expedition and researches on salt lake resources.
Up to now, the expedition lasted nearly 450 days in total, and more than 100 researchers took part in the expedition with the journey exceeding 100,000 kilometers. All the major salt lake zones on the Qinghai-Tibetan Plateau (QTP) have been covered, especially the Qiangtang salt lake zone. Salt lakes on the Qiangtang Plateau are characterized by high altitude, low oxygen level, harsh environment. The expedition team overcome these difficulties and completed the tasks, laid a solid foundation for in-depth study on the ecology, environment, and resources of salt lakes in Tibet.
A series of important progresses have been achieved. The carbon sequestration potential of halophilic microbial population in salt lakes have been revealed for the first time. The evidence lines for the origin and evolution of the Mesozoic marine potash deposits in the eastern Tethys domain have been improved. A novel model for the enrichment of Mg and Li in salt lakes in the Qaidam Basin have been proposed. Considering the changing property of salt lake resources, the evaluation system on carrying capacity of salt lake resources and the environment has been constructed. The interactive process between salt storms and human activities have been studied. Based on the expedition of the Li-rich salt lakes on the QTP, the suitability of resource development has been evaluated. The distribution, occurrence and geochemistry of deep-seated brines in the Qaidam Basin have been identified. The largest scientific data-sharing platform on salt lakes has been built. The above research achievements provide scientific support for the protection and development of salt lake resources on the QTP.
In the future, ISL will continue to tackle key problems on the high-efficiency development of salt lake resources and protection of fragile ecological environment in arid areas, and contribute strength to the construction of a world-class scientific research highland and industrial base in the field of salt lakes, and the safety of national energy and mineral security.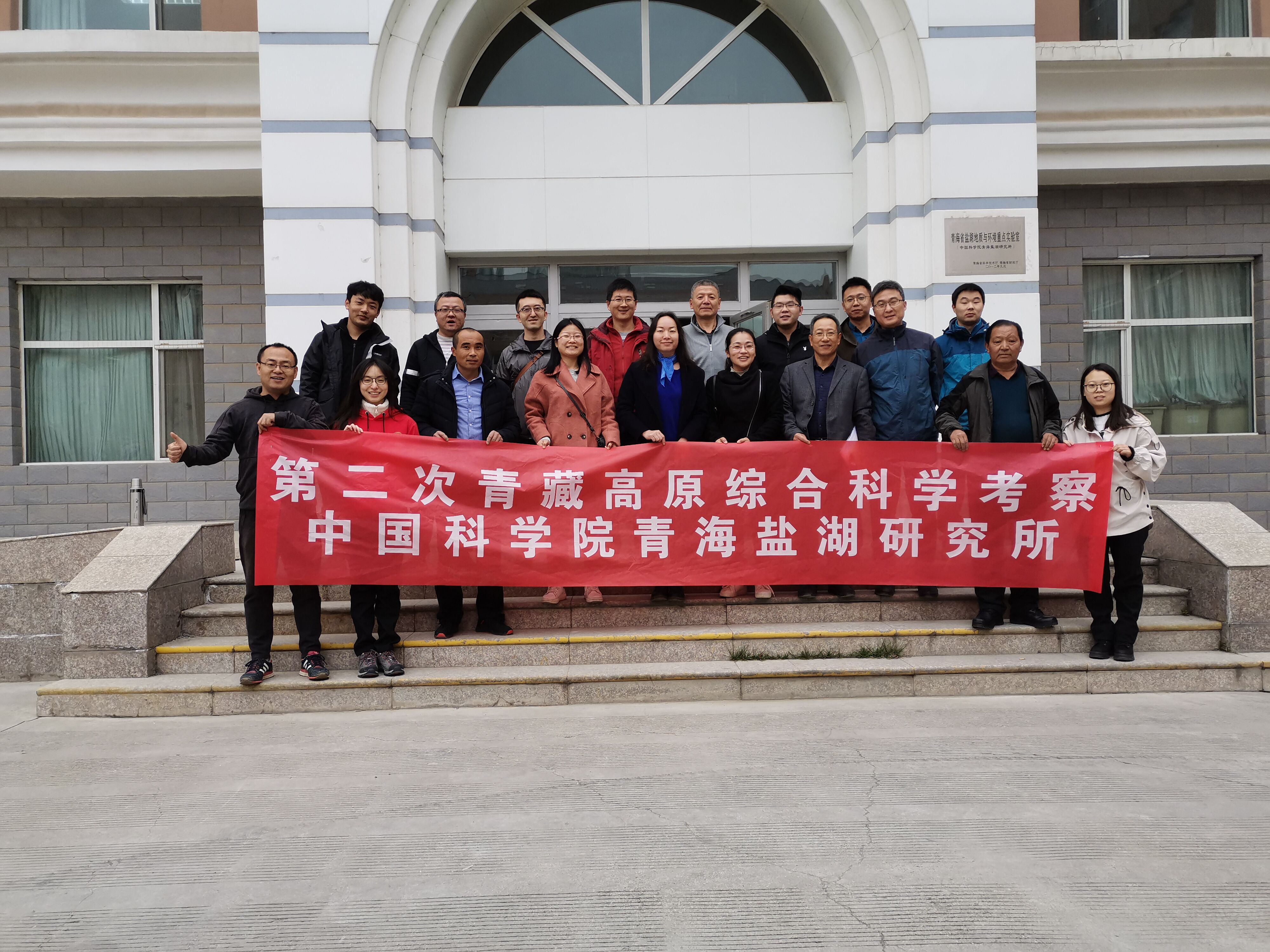 Salt Lake research team set out