For many years, the Qinghai Institute of Salt Lake has been conducting studies on the separation and extraction of strategic resources like Li, B, Rb, Cs, and other related isotopes in the salt lake. These studies have yielded significant advancements in the fundamental of extraction chemistry and its industrial application, as well as a wealth of practical knowledge.
The research team proposed a full extraction separation process flow for cesium salt, known as "extraction washing purification stripping enrichment," and carried out a scale-up test on the equipment platform of the mixing clarification tank on the basis of extensive extraction system screening and optimization of process conditions. The extraction rate of Cs was steady at over 97% after more than 20 days of continuous operation, and zero Rb loss was also obtained at the same time. The purity of the obtained CsCl enrichment solution was more than 99.5%. By enhancing the procedure and changing important parameters, a high-purity CsCl enrichment solution with a purity of more than 99.9% could be achieved. After six months of technical innovation by the research team, the entrusted enterprise has confirmed and highly appreciated the main core technology of effective separation and extraction of low-grade Cs resources connected with lithium ores. By the end of 2022, the research team hopes to have made significant progress in the basic technology of effective separation and extraction of rubidium salt from the raffinate. The output of Rb is anticipated to be around 97%, and the resultant purity of Rb product to be around 99%.
The extraction method for low-grade rubidium and cesium resources linked with lithium ores offers numerous advantages over other separation and extraction techniques, including high yield, high product purity, a simple process flow, low production costs, etc. This process technology has a wide range of application prospects.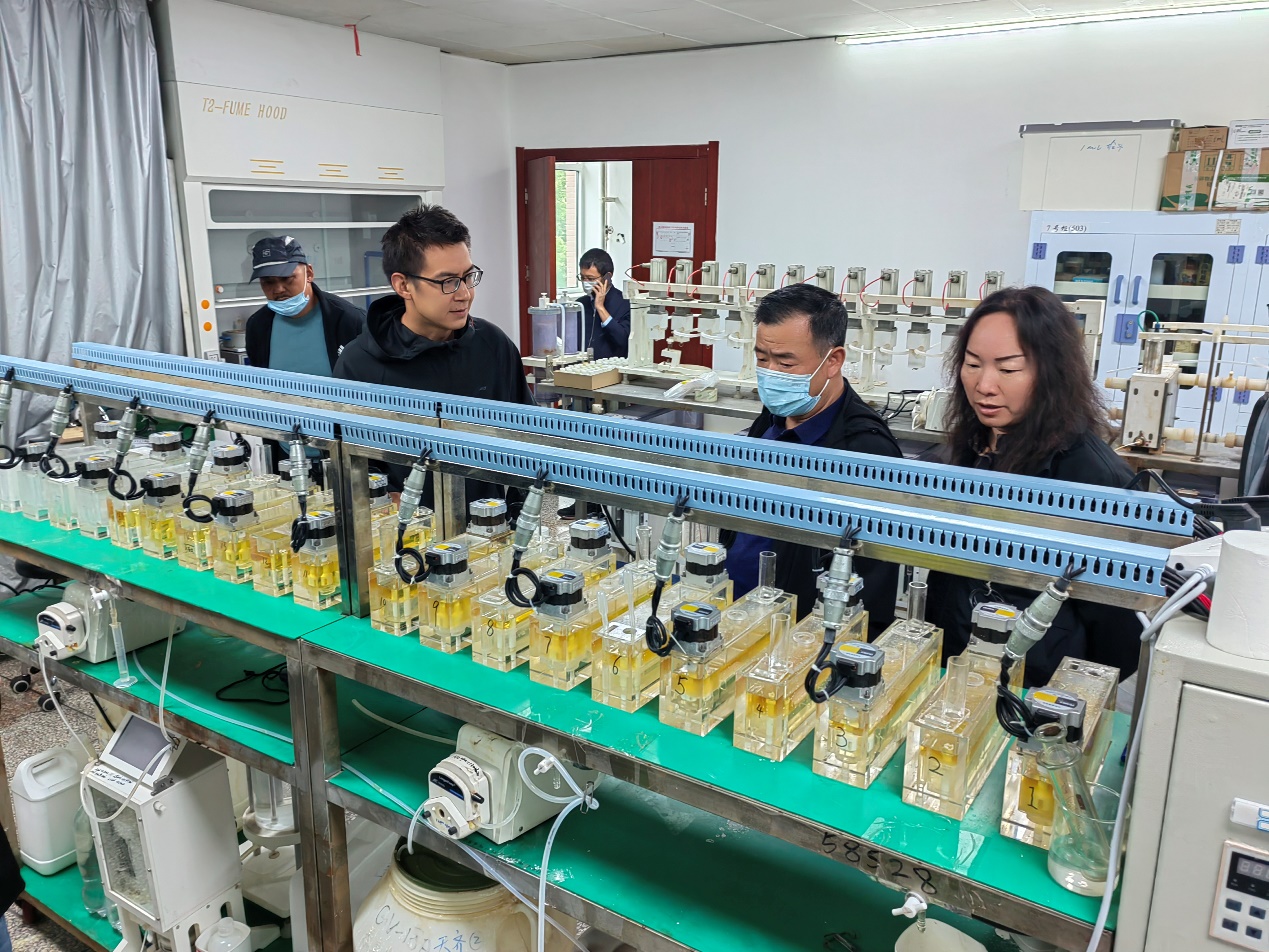 Scale-up test of the whole process of extraction and separation of cesium from lithium tailing liquid by ore extraction