December 21, experts organized by Qinghai STD accomplished acceptance and appraisal of achievement of the p roject undertaken by ISL and Qinghai western indium corporation.
ISL established a green, efficient process flow to separate the valuable elements in the zinc smelting waste step by step on account of waste of resources and environment pollution stems from the pile up of zinc smelter waste residue.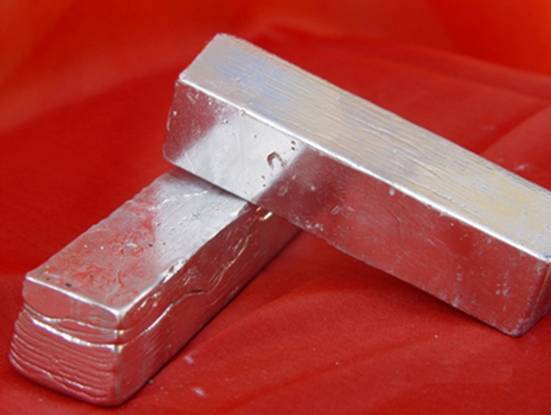 (Product of Indium metal. Phtoto/RCL)
Iron, arsenic and fluorine in the soaking liquid can be removed by adopting the new process of lime milk and hydrogen peroxide based on western mining smelting slag deposits. The performance of precipitation filter pressing was improved. A new efficient process flow was established by adopting low temperature acid leaching technology, valuable elements in the zinc smelting waste as zinc, indium, lead were separated step by step. This technology possessed the characteristics of high production efficiency, strong adaptability. The comprehensive recoveries of the valuable elements were improved significantly.
A new composite extraction process was developed as well. The composite extraction agent of indium has a good chemical stability and selective ability and high efficiency. The cost of production was reduced which bring a good economic and social benefits.
Three national invention patents were applied and authorized during the process of project implementation, which enhanced the technology innovation ability of the enterprise.
The project was successfully passed through the evaluation of the experts group after reporting, questions and answer. The result was considered achieving the international advanced level.