A 2008 Qinghai province key research project named "research on preparation methods of different morphologies of nano strontium carbonate" undertaken by ISL has been successfully checked and received, which meet the domestic advanced level
ISL researchers prepared nanoscale strontium carbonate of different morphologies by using thermal synthesis, ultrasonic and super gravity methods, obtained the optimum conditions, and powder morphology and size is controllable. One-dimensional nanoscale powder wasprepared by micro emulsion system.
The different shapes particle size of strontium carbonate is implicated in vary fields, spherical particle less than 1micron is the ideal raw materials for electronic ceramic, needle powder is mainly used in the microelectronics industry, rubber, paint, etc.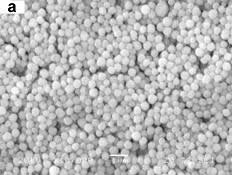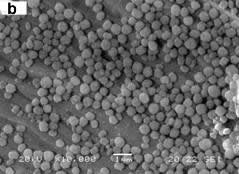 SrCO3 particle by thermal synthesis   SrCO3 particle by ultrasonic method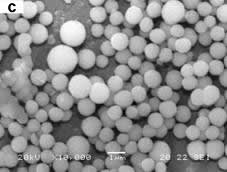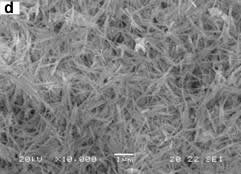 SrCO3 particle by super gravity method  SrCO3 particle by micro emulsion synthesis