On July 5th, the second Qinghai-Tibet Scientific Expedition—Tibet Salt Lake Scientific Expedition Team successfully completed the expedition mission and returned to Xining safely. The mission of the scientific expedition is the investigation and prospect evaluation of changes in salt lake resources.
The scientific expedition, led by researcher Shan Fashou and assistant researcher Li Qingkuan, lasted 73 days and covered nearly 20,000 kilometers. The team systematically inspected more than 50 salt lakes across the northern Tibetan Plateau, obtained detailed data on the water depth and lake basin topography of 24 major salt lakes, and collected more than 1,200 samples. It has laid a foundation for a comprehensive understanding of the current situation of salt lake resources in Tibet, a clear understanding of resource changes, and in-depth learning of the mineralization mechanism of salt lake resources.
The salt lake on the northern Tibetan plateau is rich in strategic resource elements such as K, Li, B, Rb, and Cs, with huge development potential and outstanding strategic significance. On the basis of summarizing the work of predecessors, the scientific research team carried out the systematic collection of samples of surrounding rocks, river water, lake water, and sediments of the typical salt lakes across the northern Tibetan Plateau, and conducted detailed investigations on local transportation, economic society, infrastructure, and development. For the 24 key salt lakes, relevant work has been carried out in accordance with the requirements of "Specifications for Mineral Geological Exploration - Salts".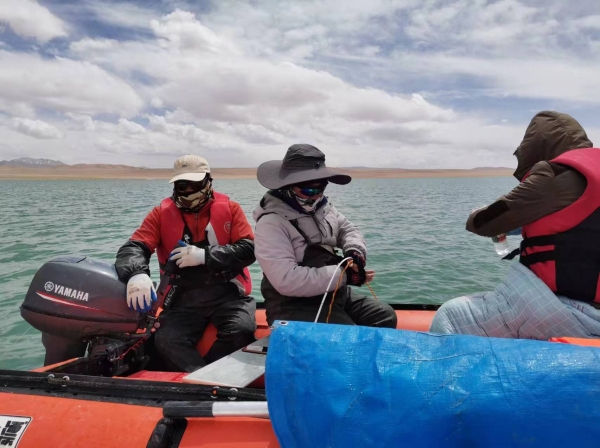 Lake sample collection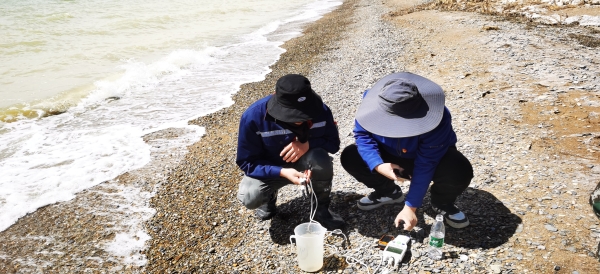 Field test water sample parameters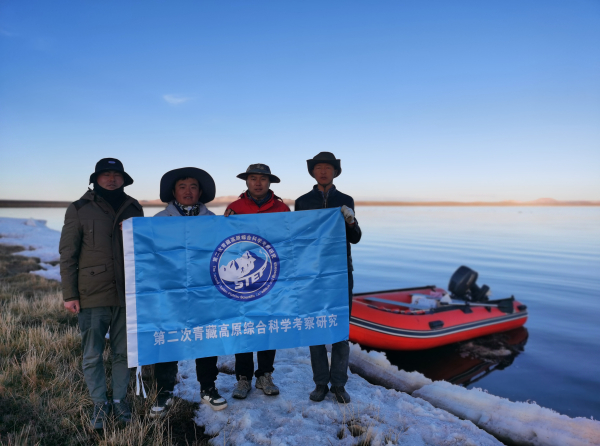 Take photos after the research work