On July 10, ISL held the 27th Salt Lake Science and Technology Forum. The forum invited Professor Zheng Guodong from the Lanzhou Oil and Gas Resources Research Center of the Institute of Geology and Geophysics of the Chinese Academy of Sciences and Prof. Li Jinhong from China University of Geosciences (Beijing) to give reports. The forum was chaired by Wu Zhijian, the deputy director of ISL.
Professor Zheng Guodong gave a report titled "Study on the Application of Iron Elemental Species and Its Epigenetic Geochemistry". The report first introduced the concept of elemental chemistry through the introduction of geochemistry, and introduced a new research idea and technical means, namely the Mossbauer method, and briefly explained the principle and method of Mossbauer experiment. Secondly, through the study of lake sedimentation and acid slag, the iron species chemical species and their epigenetic geochemical applications are introduced. Finally, Professor Zheng shared with the participants the experience of studying earth science. Mainly engaged in the application of elemental chemistry in the fields of earth sciences and environmental geochemistry, involving oil and gas reservoir geochemistry, environmental geochemistry, engineering geology and geochemistry, gas geochemistry and related analytical technology development.
Professor Li Jinhong gave a report titled "Research on Heat Storage Behavior and Enhanced Heat Transfer of Shaped Composite Phase Change Materials". The report introduces the research progress and research results of composite phase change materials such as expanded vermiculite-based, expanded graphite-based, porous ceramic-based and porous carbonized wood substrates studied by the research group, and focuses on the heat storage behavior and supercooling of composite phase change materials. Behavior and heat transfer performance were explained. The report is in-depth and provides more ideas for researchers engaged in phase change materials. Professor Li Jinhong is mainly engaged in research on phase change energy storage and new energy materials and material utilization of mineral and solid waste resources. He is responsible for and participates in more than 20 scientific research projects such as the National Natural Science Foundation and the Joint Fund, the National Science and Technology Support Program and the Enterprise Entrustment.
The holding of the Salt Lake Science and Technology Forum promoted the academic exchanges between researchers inside and outside the university, which is beneficial to researchers to broaden their academic horizons and create a high-start, multi-disciplinary academic exchange platform for researchers.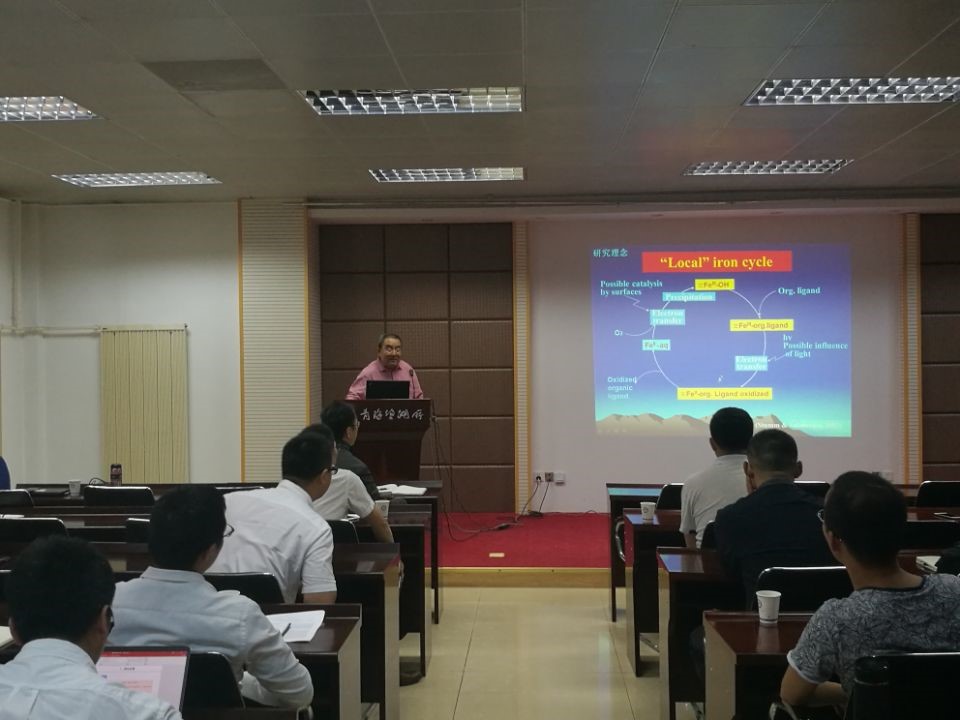 Professor Zheng Guodong made a report
Professor Li Jinhong made a report