On June 25th, the 26th "Salt Lake Science and Technology Forum" was held in the conference room on the sixth floor. Professor Zhu Huaiyong from Queensland University of Technology, Australia, was invited to give a lecture. The forum was hosted by Prof. Wang Min, Director of the Academic Committee.
Professor Zhu Huaiyong gave a report titled "One-Dimensional Inorganic Nanostructures for Capturing Ion and Ceramic Filter Membranes in Water". The report begins with the structure of layered titanate. The mechanism and process characteristics of the cations in the aqueous solution are introduced. The prepared nanofibers can be used to treat radioactive ions in polluted water, which has outstanding application prospects. Due to the special structural characteristics, nanofibers prepared from layered materials such as titanate and vanadate can obtain high-efficiency adsorption materials for simultaneous removal of anions and cations by means of grafting and surface modification.
The report shows a unique scientific perspective and ideas through a large amount of data, which gives participants a good inspiration in academic research methods and ideas.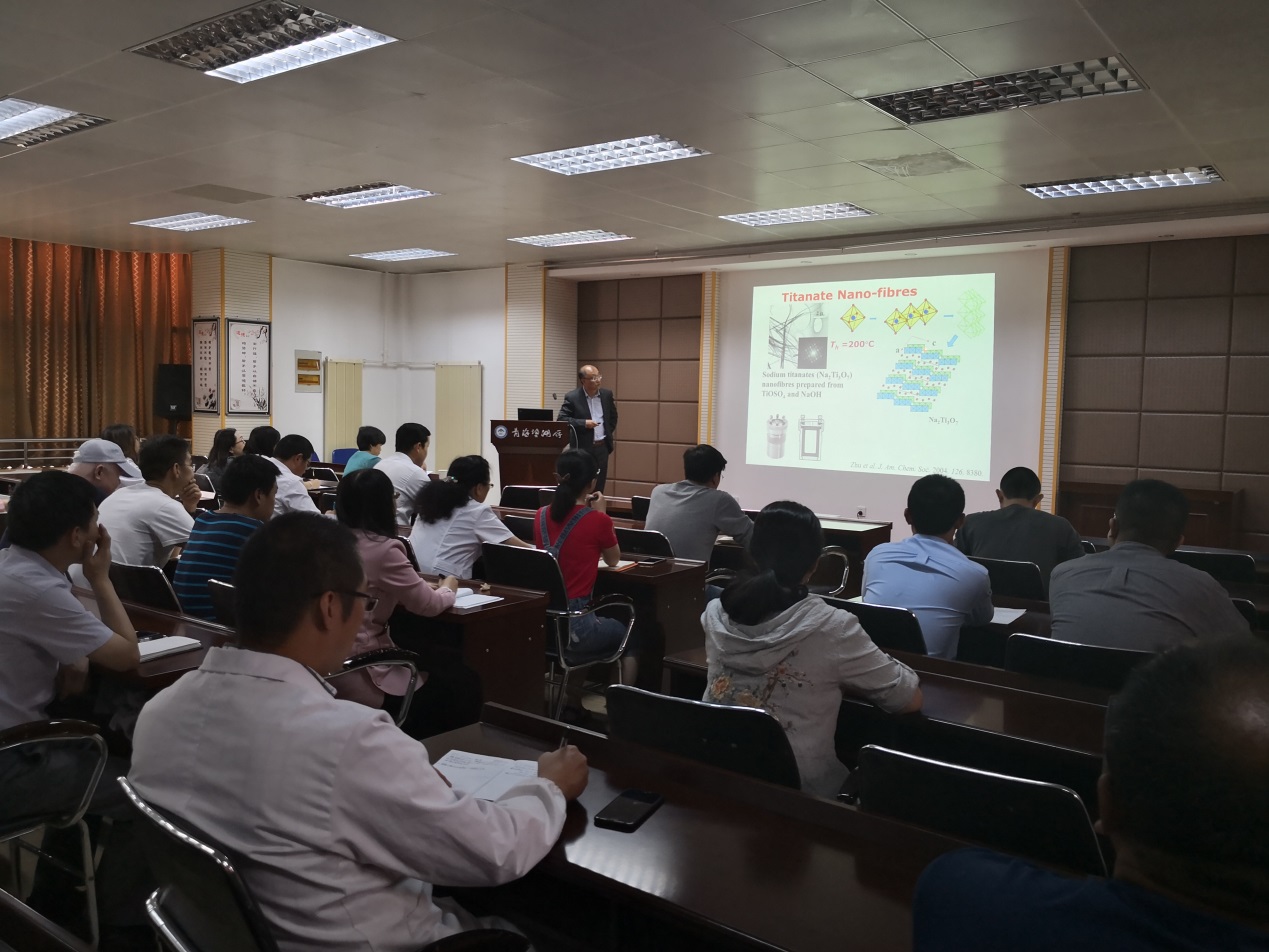 Academic salon scene