On August 5th, 36th International Conference on Solution Chemistry Conference, hosted by Qinghai Salt Lake Research Institute of Chinese Academy of Sciences, Co-organized by Tianjin University of Science and Technology, Institute of Chemistry of Chinese Academy of Sciences, China Institute of Scientific Processes and Qinghai Chemical Society, was held in ISL.
The conference focused on "solution chemistry in action, from basic research to large-scale industrial applications". The conference brought together more than 230 experts and scholars from more than 20 countries including Japan, the United States, Australia, France and 28 provinces and municipalities (autonomous regions). Through conference reports, keynote reports, invitation reports, oral reports and wall posters, they will display and review new achievements and new developments in the field of solution chemistry research in recent years to strengthen academic exchanges in this field and promote research innovation of the field of solution chemistry.
This conference was held for the first time in China since the establishment of the conference. At the same time, this conference is also one of the series of celebrations of the 100th anniversary of the International Union of Pure and Applied Chemistry (IUPAC). The content of this conference covers all aspects of solution chemistry from basic and theoretical aspects to technical applications. It mainly discusses and exchanges 9 topics such as "ionic liquid", "solution thermodynamics", "biological effect of solution" and "phase balance". The conference received academic support from domestic and foreign journals such as Pure and Applied Chemistry, Journal of Solution Chemistry, Computer and Applied Chemistry, and Salt Lake Research, and will publish a special issue for this conference.
The conference has received extensive attention from domestic and foreign research scholars, and has provided a good communication platform for domestic and foreign research scholars. It is of great significance in the theoretical basis and application of solution chemistry.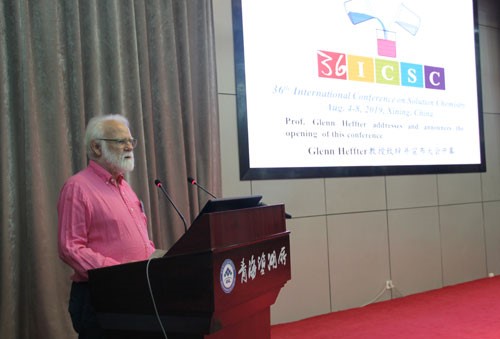 Glenn Hefter announced the opening of the conference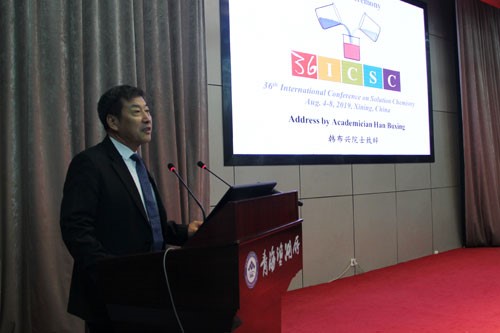 Han Buxing's speech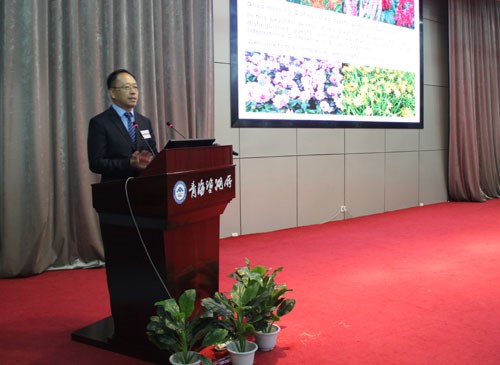 Wu Zhijian presided over the meeting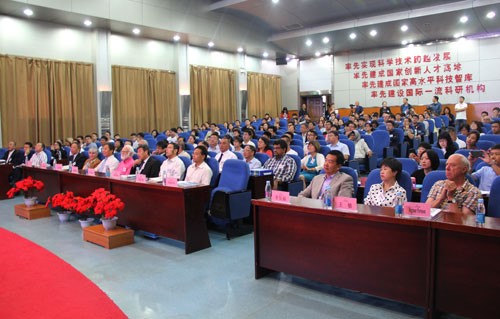 The meeting venue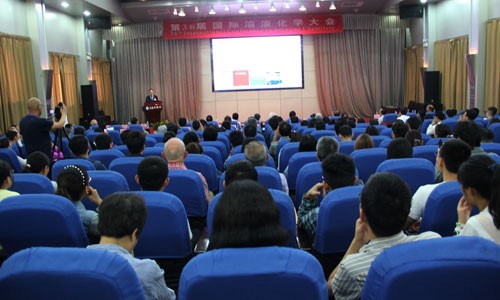 The meeting venue