On December 31, the Qaidam Basin Salt Lake Resources Comprehensive Development and Utilization Research Project Promotion Conference was held at ISL. The leaders of the institute and major researchers from Haixi State Salt Lake Administration, China Inorganic Salt Industry Association, Institute of Mineral Resources, Chinese Academy of Geological Sciences, Qinghai Qaidam Comprehensive Geological and Mineral Exploration Institute, Qinghai Provincial Hydrogeological Engineering Geological Environmental Geological Survey, Qinghai Provincial Third Geological Survey participated in the meeting in a combination of online and offline methods. Relevant management and scientific research personnel from ISL attended the meeting.
The meeting was chaired by Hai Jizhong, Director of the Haixi State Salt Lake Administration. He pointed out that to provide a systematic and scientific theoretical basis for the overall planning and industrial development of the rational development and utilization of salt lake resources in the future, the Haixi Prefecture Committee and the State Government set up the "Research on the Comprehensive Development and Utilization of Salt Lake Resources in the Qaidam Basin" project, which is of great significance. It is needed to ensure that the relevant tasks are completed within the specified time.
Wu Zhijian, director of the Qinghai Salt Lake Institute, gave the relevant background and research significance, guiding ideology and basic principles, research content and task division, expected results and project organization, schedule and related issues of the research service project of comprehensive development and utilization of salt lake resources in the Qaidam Basin. The research foundation and work progress are introduced. It is required to unify ideas, clarify goals, and carry out various tasks in a comprehensive and systematic way through this meeting, so as to lay a solid foundation for the smooth implementation of the research work and its successful completion as required. Participants conducted in-depth discussions and exchanges on the division of project tasks, how to better carry out project research work, and how to solve related problems in the process of project implementation.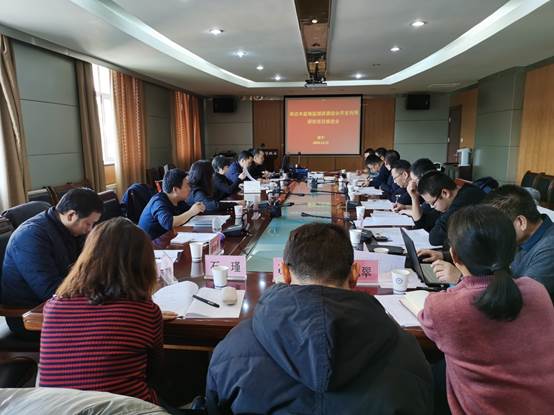 The meeting venue